Sharing has been a customary practice since the beginning up until now. We are so attached to the fellow men that we share the things we experience or have just like sharing momentous events, beautiful photos, insightful articles, heart-pumping feelings, delicious food, etc.
The world seems more beautiful when we start sharing it all with other people.
That concept was incubated and develop through time via affiliate marketing. This type of marketing is promoting someone else products and services, and in turn, you get a commission.
This was practiced for a while now and is growing its influence. Affiliate marketing somehow is a tricky space to navigate with. Still, if you discover its keys and principles, you will thrive with just one sitting, and it will give you unlimited potential earnings in the future.
In affiliate marketing, you need the right support and guidance from companies you'll be affiliating with. It may be difficult and time-consuming on the first attempt, but mind you, it can be one of the most profitable industries to work in.
In this review, we will be tackling ShareASale, which is an affiliate marketing network that is widely popular in the internet industry. To further know its details, let's check out the review below.
What is ShareASale?
You might have heard this company ShareASale, which is one of the biggest affiliate network in the market that has been in the service for about 20 years and counting.
They have managed to establish its name for quite some time. For a long time, they are the partners of the big brands in various industries in the market to work with their marketing online.
They have continually developed their marketing strategies and techniques to offer their clients an advanced affiliate marketing platform.
ShareASale can boast on the milestone they have acquired for the longest time since they were awarded as the platform which has the best customer service, efficient tools, and accurate reporting so far.
Last January 2018, this company was acquired by Awin (Affiliate Window) for about thirty-five million US dollars.
ShareASale has expanded its influence beyond reach to international brands and even more affiliates across the world.
It has dominated the internet world for the past years, and affiliates were running to join this affiliate network to participate in the system.
The company was located in Chicago, Illinois. They are a member of the Performance Marketing Association and Illinois Technology Association, which is the prominent association in the affiliate industry.
The merchants to choose
You might be shocked, but they offer about 3900 affiliate programs for merchants, both big and small businesses all over the world.
Notable merchants, for example, are the Weebly, Johnston and Murphy, Sears Parts Direct, Sun Basket, Erin Condren, Brooklinen, Mypillow, Reebok, etc.
Affiliate programs covered a wide variety of categories for affiliate marketers to choose from, such as accessories, clothing, classified advertisement, automotive, food and drinks, gourmet, and gifts.
This is just the main categories, and below this are sub-categories and numerous products offered. We have our niche, and we make our websites or page or channel according to what fits our interests.
In the extensive choice of products posted on the ShareASale site, you can pick what suits your line of interest.
Besides, you can choose whether pay-per-lead, pay-per-sale, and pay-per-click programs. ShareASale is continuously innovating and adding new programs for its affiliates and publisher to have better options.
Also, this company offers green programs that are related to environmental causes and fair trade merchants to promote sustainability.
How does it work?
We have discussed earlier that ShareASale offers 3900 affiliate programs, and these programs were under on the umbrella of different categories.
Affiliates can then choose what type of affiliate programs they will promote based on their preference, no matter how specific it may be.
This system allows the affiliate marketers to receive a sale commission depending on the merchant—sales commission range from 3% up to 30% or even higher.
Other programs offer like $20 per lead or $40 per sale. As of the moment, it was recorded that the programs under the pay-per-sale category have numbered 5921 programs and 333 programs under the pay-per-lead category.
You can rely on this platform since they are constantly improving by adding new programs daily.
Now, there are some cases there are merchants who offer low sales commissions despite it having pricy products and services.
You might think that that is an unfair offer or not a good offer. Some merchants give lower commissions, but they have included add-ons to ease your marketing efforts.
Say, for example, you choose a particular product you want to promote, and the merchant, in turn, would provide the banners, links, and other materials that you will only copy to your page, and the editing has already been done.
So overall, it is still a good offer since you no longer dwell on much editing and thinking of contents to put into your page, they gave you already the convenience to put it directly to your site.
Creating an account
So what must you do first to start affiliation with ShareASale? You need to sign up for a publisher account first.
Fill out the necessary information just like, typing the username and password, the country you live in, the primary affiliate website, email address, and full contact details. Select your preferred payment method and click on the agree with button regarding their terms and condition to pass your application successfully.
You'll wait for their notification within 24 hours on the status of your application via email you provided.
We would like to emphasize the part where you add your first affiliate website since it is very crucial for the approval of your account.
You need to include a live site and have an adequate amount of subscribers for your account to be approved.
The registration process is a cinch, as it takes a maximum of 15 minutes to fill out the form.
ShareASale Features:
Let's discover in detail what are the features you can expect if you choose to be an affiliate for this growing network.
Renowned Company
ShareASale is a company that has been operating over many years and keep progressing from one success to another.
It has carved a space for itself in the affiliate marketing industry and the internet world. They have been a trustworthy company for the most prolonged period.
They have established their company through a successful system that thrives even in the most challenging economic situation.
It is good to include that, and several prominent merchants continually chose ShareASale as their affiliate network.
They have built the right image both online and offline and the merchants, as well as the affiliates, can attest to that.
ShareASale is gaining ground for more extensive influence as they are now connected to another considerable company since the acquisition by Awin.
Very Easy to Sign-up
To be an affiliate for this network is very easy. You need to complete the straightforward process of application, which was discussed earlier, and you are done for around 15 minutes.
ShareASale secures that the application process must not be difficult enough for simple affiliates to work with their programs.
After signing up for the application, you will only need to wait for a day for a confirmation on your given email address.
Applicable to Multiple Websites
If you are a type of affiliate marketer who owns or works for multiple websites, then it would be a great advantage for you to monetize it all with just one account.
ShareASale made it simple for you to promote products and services on your multiple websites. You only input all your site into one account, and after you set it up, you can start promoting.
Diversified Merchants
Everyone has its line of interest, and we do best when it is within our skills and talent. ShareASale gives you a wide variety of options. As to choosing programs that suit your interest, whether you are tech-savvy, wedding enthusiast, apparel collector, fitness promoter, automotive inclined, keen eyes for gifts, and other things either physical or digital products.
They have 40 different categories and 4800 various merchants on that network.
It includes a big and small business that wants to make its products and services improve on its marketability.
Fantastic Filter options
ShareASale has a comprehensive coverage of programs. If you manually search it, it may be difficult for you to find the best product to promote.
With its improved feature, the filter options, you can easily navigate your desired program to promote. Based on a given keyword, category on merchant EPC, sales commission, merchant status, and even the longevity of that merchant it has partnered with the company.
Active Customer Support
In every company, one factor to put attention to is customer support.
In the affiliate marketing industry, it is the most significant aspect of having high revenues to have your customers continuously avail of the products that they bought.
That is where customer support takes place and does the job effectively. You can rich ShareASale by phone or email.
Within the timeframe of 9 am to 6 pm, they reply to every query and complaint by any person.
They would love to cater to question regarding the offered programs. More than entertaining other questions, they are also responsible for welcoming the new affiliate in giving them the necessary kits to start marketing.
The company gave a great advantage for every affiliate as they can opt to watch training and webinars that will help them improve marketing skills, and they have also given the frequently asked questions to guide the new affiliate what to do.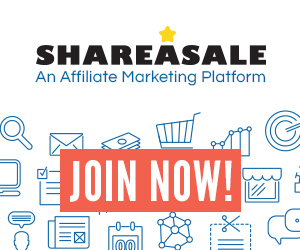 Shortened URLs
To include long links in your site can be quite annoying, and visitors would be in doubt to click it. In the ShareASale platform, you can fully customize your affiliate links that will make it more attractive to your audiences.
Shortened URLs can easily catch the audience's attention, and you can do it on the company website.
The company also gives social tools that allow users to share your affiliate links with others.
Assured Payments
Working as an affiliate marketer for this network assures you of getting your payments on every 20th of the month.
This company will send your earnings directly to your bank account. They can send you also either PayPal or Payoneer.
Excellent Reporting Features
ShareASale helps you track your affiliate links by giving you a timely report. You can track it in real-time and able to see clicks and sales.
You can also track user activity from the time they get your link up to finalizing their purchase.
Payment
We shared ShareASale features, now let's move to the payment system.
All hard work must be paid in cash.
Take note that affiliate payments for ShareASale are paid on the 20th day of each month. That means earning that was gathered, say, for example, from April 20th will all be paid on May 20th.
It's 30 days inclusion of earnings, so on and so forth. Although some affiliate sites pay their affiliate marketers every week, this is different.
For the payment method, you can choose between direct deposit, mail check, PayPal, and Payoneer. But we suggest a direct deposit as it goes directly to your bank account.
One of the advantages of direct deposit is that you'll be free from the fees of third party payment methods. Which, if accumulated, it's a considerable significant amount as well.
As for the minimum withdrawal, you need to accumulate a minimum of $50 to get payments.
Pros:
Fast sign-up and approval
Reputable company
Diverse merchant programs
Correctly classified and categorized programs.
Offers multiple ways to earn
Ease in promoting products and services as they provide advertisement tools and materials
Active customer support
Cons:
High minimum withdrawal
Lacks notification for program deletion
Conclusion
With all that presented above, it is a summary and review of what ShareASale can offer.
To be part of their team is a great advantage on your behalf. We tackled about the company and how it works.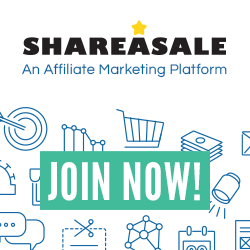 We have also discussed how to start and be their affiliate in just a day easily. Therefore, you have a clear overview of what you must expect if you are approved.
Joining them in their growing affiliate marketing network is not venturing on what's vague, but a clear picture of reliable passive income.
If you dig deeper into the details, you will find numerous reasons why you should decide and start now.
You'll not be casting a lot into a deep well, and you will be guided and provided tools to help you start effectively and efficiently.
Plus, you will not be promoting things that are not within your niche. It's in your ability to choose what products and services would you promote.
Lastly, decide to give it a shot, since ShareASale is one of the leading affiliate marketing networks in the industry.